En el ámbito de la financiación de litigios, la cuestión de la rentabilidad del financiador ha sido durante mucho tiempo difícil de valorar para muchos que buscan soluciones de financiación. ¿Cuál es el rendimiento razonable de la inversión frente a los beneficios de transferir el riesgo de costos de una demanda? Para muchos, la financiación sin invertir recursos es un fantástico acuerdo comercial como mecanismo de transferencia del riesgo de costos que les permite mantener su dinero "en el campo" de su industria o negocio. Sin embargo, si el presupuesto legal no es realista o tiene que aumentar significativamente durante la vida del proceso, el cliente pone en riesgo su retorno previsto. Una visión simplista de cómo funcionan los acuerdos de financiación no requiere que un financiador experto y experimentado entienda que, como en cualquier acuerdo financiero, tiene que existir un nivel de proporcionalidad con respecto al rendimiento previsto para que ciertas condiciones de financiación se consideren razonables. La mayoría de los financiadores profesionales de litigios se esfuerzan por garantizar que su acuerdo de financiación sea equilibrado y justo. Sin embargo, todo depende de un plan presupuestario proporcionado, equilibrado y realista que se elabora con sus abogados. Si el presupuesto es bajo, el cliente se llevará algunas sorpresas desagradables cuando sus abogados tengan que aumentar el presupuesto de forma drástica. Si es excesivamente alto ab initio, el impacto en la adjudicación podría ser mayor de lo necesario. La proporcionalidad es la clave. Establecer un plan presupuestario realista y bien estructurado desde el principio, con márgenes razonables, permite una mayor seguridad para todos. Los acuerdos de financiación de litigios sin invertir recursos pueden ser un excelente mecanismo de riesgo de costes para clientes de todos los tamaños, pero sólo pueden ser tan buenos, realistas o proporcionados como el plan presupuestario elaborado por sus abogados. Un presupuesto proporcionado y la transparencia del impacto permiten a todos gestionar sus expectativas y las de quienes dependen de ellos.
In the field of litigation financing the issue of the funder's return has long been difficult to assess for many seeking out funding solutions. What is a reasonable return on investment for the benefits of transferring the cost risk of a claim? For many, non-recourse financing is a fantastic business arrangement as a cost risk transfer mechanism enabling them to keep their money "in the field" of their industry or business. However, if legal budget plans are unrealistic or have to be increased significantly, the client risks having to give up more of its award than anticipated. A simplistic view of how funding agreements work doesn't take a skilled and experienced funder to understand that as in any financial agreement there has to exist a level of proportionality with respect to the anticipated return for certain funding terms to be considered as reasonable. Most professional litigation financers work hard to ensure their funding agreement is balanced and fair. However, it all depends on a proportionate, balanced and realistic budget plan to be worked out with their lawyers. If a low ball budget, the client will have some unpleasant surprises when their lawyers have to increase the budget dramatically. If excessively high ab initio, the impact on the successful award could be higher than it needs to be. Proportionality is key. Setting out a well-structured realistic budget plan from the get-go with reasonable margins, allows greater certainty for everyone. Non recourse litigation funding agreements can be an excellent cost risk mechanism for clients of all sizes. But they can only ever be as good, realistic or proportionate as the budget plan developed by their lawyers. A proportionate budget and transparency of impact allows everyone to manage their expectations and the expectations of those who depend on them.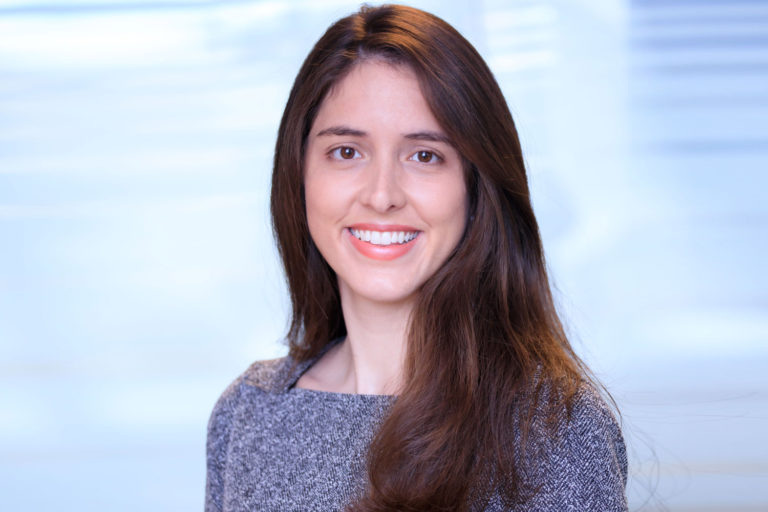 El Autor Andrea es un miembro clave del equipo de análisis legal de 
Profile
Investment
. Andrea se especializa en arbitraje internacional y resolución de disputas transfronterizas en múltiples jurisdicciones. 
Si tiene alguna pregunta, no dude en ponerse en contacto con Andrea por correo electrónico en 
arosadouribe@profileinvestment.com
 ————————————————————————————
The Author Andrea is a key member of Profile Investment's legal analysis team. Andrea specializes in international arbitration and cross border dispute resolution in multiple jurisdictions. If you have any questions, please do not hesitate to get in touch with Andrea via email on arosadouribe@profileinvestment.com