Editor: Profile Investment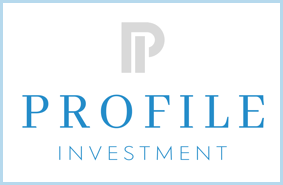 Société par Actions Simplifiée with a total share value of 100,000 EUR registered at the Paris' companies' registrar under No. 503 502 757
Headquarters: 71, avenue Victor Hugo, 75116, Paris, France – Telephone: +33 (0)1 53 76 99 99 – Email: contact@profile-investment.com
Intra-Community VAT identification number: FR 67 513 502 757
Publication director: Alain Grec
Profile Investment is an accredited debt collection company by the Paris Tribunal de grande instance under number 09/0010 of 23 July 2009
The website accessible at the URL « http://www.profile-investment.com » is the property of Profile Investment and is edited by Profile Investment
Conception: MORE WITH LESS
Société à Responsabilité Limitée with a total share value of 7,000 EUR, registered at the Nanterre's companies' registrar under No. 809 511 652
Headquarters: 163, rue Jean-Baptiste Charcot – 92400 Courbevoie – Telephone: +33 6 26 74 48 46 – http://morewithless.fr/
Legal representative: Pascale Safta
Web hosting: Google Cloud Services
Access and usage conditions:
This website is governed by French law. This website's contents and services are offered in both French and English. This website is an information website which is both addressed to Profile Investment's clients and non-clients.
This website is accessible 24 hours per day, 7 days per week, except in case of force majeure, intervention by a third party, and/or maintenance work necessary to ensure the website's good functioning.
You are informed that using the internet does not guarantee confidentiality of correspondence. It is your responsibility to take all appropriate measures in order to protect your data and/or tools.
Information requests:
All information requests will be treated by Profile Investment
Website content (information made available):
The products and services presented on this website can be reserved to professional clients. The information featuring on this website is only indicative and is neither contractual nor final and can be revised at any moment by Profile Investment. You are invited to get in touch with Profile Investment in order to find out about the conditions it offers and/or services it provides.
Generally, the content made available on this website is purely informative and is subject to unwarranted modifications. The information is confidential, does not constitute investment counselling of any sort and cannot be considered as the sale of any service. Profile Investment, editor of the website, does its best to offer you quality information and/or tools. Despite all efforts, electronic transmission of information is inherently risky: delays, omissions or errors can occur.
Therefore, Profile Investment cannot guarantee correctness and completeness of the information appearing on this website and cannot be held accountable for the mistakes, unavailability of information or updates, inaccuracies and/or of the presence of a virus upon access of the website. Also, Profile Investment cannot be held liable in case of misuse of the website or if it is temporarily unavailable (force majeure, maintenance or technical incident).
You are trusted to use the information found on the website wisely. You are fully responsible for the use of the information found on this website and for the consequences that could arise, notably following any action taken based on such information. The content of the "news" page is not contractual and is purely informative.
Intellectual property rights:
The present website must be considered as a single piece of work. Both the website and all of its content (information, data, texts, sounds, images, drawings, graphics, distinctive signs, logos, brands, etc.) are the exclusive property of Profile Investment.
All of the above is subject to the provisions of the French Intellectual Property Code and for that purpose, is protected against any illegal use.
These elements cannot be reproduced unless for informative and/or private and personal usage. Any other reproduction, representation or spreading of whole or part of this website's content, on any platform or through any possible way is forbidden. The violation of such prohibition constitutes counterfeiting that could lead to civil or criminal liability of the counterfeiter.
It is notably strictly forbidden to use or reproduce the name "Profile Investment" and/or its logo, by itself or jointly, for any purpose – and notably for advertising – without Profile Investment's prior written consent.
It is forbidden to use the website www.profile-investment.com for public or commercial purposes without Profile Investment's prior written consent.
Hyperlinks:
The setting up of hyperlinks on this website towards other web resources does not constitute a validation of these resources or of their content and cannot render Profile Investment liable, notably as regards the information, opinions and recommendation made by such third parties.
Any hyperlink towards the present website must be expressly authorized by Profile Investment in advance. Profile Investment keeps the right to have such a link deleted at any time.
Information technology and freedom Act:
In line with the information technology and freedom Act dated 6 January 1978, modified in 2004, the information that would be registered is only to be used exclusively by Profile Investment and will not by used by third parties. In line with articles 39 et seq. of the above-mentioned Act, all users of the present website which have communicated personal data have a right to access, correct, modify, erase or oppose such information. You can exercise this right at any moment by sending an email to contact@profile-investment.com.
Because Profile-Investment cares about your data:
The regulations concerning the protection of personal data are changing, with the entry into force of the General Data Protection Regulation ("GDPR") as from 25 May 2018.
As data processor and in accordance to the new regulation, Profile investment is committed to ensuring the safety and confidentiality of your personal data :You remain in control of your personal data;
You have the right to access, rectify, obtain, reuse and erase your data
Your personal data is stored and protected within a secure server;
Your data are kept as long as necessary for the purposes for which they are collected and processed.
Your data are kept as long as necessary for the purposes for which they are collected and processed.
The data is used for the management needs of your operations and to meet legal and regulatory requirements. The collection of personal or non-personal data (financial, civil status, telephone and electronic contact details) is mandatory due to the legal and regulatory obligations to which Profile Investment is subject. This information is intended to be used for the purpose of managing our business, and only for the services offered by Profile Investment. Under no circumstances are they collected and/or transferred to third parties without your knowledge.
We are committed to maintaining a high level of protection for your data, to maintaining its confidentiality, to maintaining its personal use and not disclosing it to third party partners without your knowledge.
You can exercise your rights of access, rectification, deletion and opposition to the processing of your personal data by sending us an email to the following address: contact@profile-investment.com
We thank you for your attention and remain at your disposal for any further information.
Profile Investment's team