As of 28 June 2021, the scope of permissible third-party funding ("TPF") in Singapore extends to cover domestic arbitration proceedings, certain prescribed proceedings in the Singapore International Commercial Court and related mediation proceedings. This subsidiary legislation amendment is clearly set out in Civil Law (Third-Party Funding) (Amendment) Regulations 2021, and is freely available on Singapore Statutes Online.
According to the Singaporean Ministry of Law's press release of 21 June 2021, the extension of third-party funding to additional categories of proceedings will enable more meritorious claims to be funded; it will also strengthen Singapore's position as an international commercial dispute resolution hub, all in the context of a health pandemic in which the volume of disputes and insolvency risk are expected to rise . The plan to extend the permissibility of third-party funding in Singapore, however, pre-dated the health pandemic; the Singaporean Minister of Law had announced it as early as August 2019. 
The Ministry had introduced in 2017 a framework for third-party funding but– as recently confirmed to Profile Investment – the plan was to adopt an incremental approach as the introduction of the framework was a new development in Singapore's litigation funding landscape. This incremental plan was to allow the framework to be tested within a limited sphere by parties of commercial sophistication who are typically well-advised , while keeping open the possibility of broadening the framework after a period of assessment. A year after its introduction, the Ministry conducted a public consultation to seek feedback on the funding framework, and in response to positive feedback and proposals, including from the legal and arbitration communities, and businesses and funders, the Ministry decided to extend the framework.
As a highly reputable arbitration-friendly and TPF-friendly jurisdiction, Singapore now no longer finds itself in the relatively anomalous position of prohibiting domestic arbitration funding.
The recent change will be welcomed by companies, law firms and funders alike. It should also remind all stakeholders that the third-party funding legal regime is not necessarily uniform in any given jurisdiction, and that mediation funding may become an increasingly appealing option in both domestic and international proceedings.
1. https://sso.agc.gov.sg/SL-Supp/S384-2021/Published/20210621?DocDate=20210621
2. https://www.mlaw.gov.sg/news/press-releases/2021-06-21-third-party-funding-framework-permitted-for-more-categories-of-legal-preceedings-in-singapore, para. 4.
3. https://www.mlaw.gov.sg/news/public-consultations/public-consultation-on-conditional-fee-agreements-in-singapore, para. 3.
4. https://www.mlaw.gov.sg/news/parliamentary-speeches/second-reading-speech-by-senior-minister-of-state-for-law–indra3, paras. 18(c) and (d).
5. Profile Investment is grateful to the Singaporean Ministry of Law for its prompt and helpful response in preparation of this short article.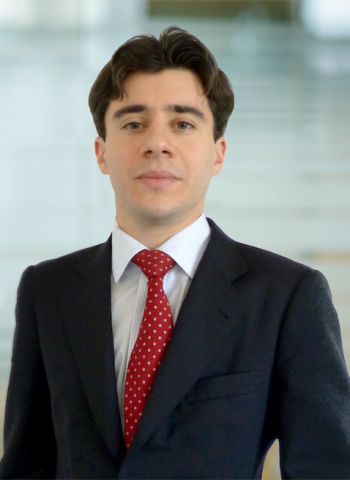 Author Régis Bonnan is a member of Profile Investment's Enforcement team.
If you have any questions, please do not hesitate to get in touch with Régis via email: rbonnan@profileinvestment.com